Cement and the Coronavirus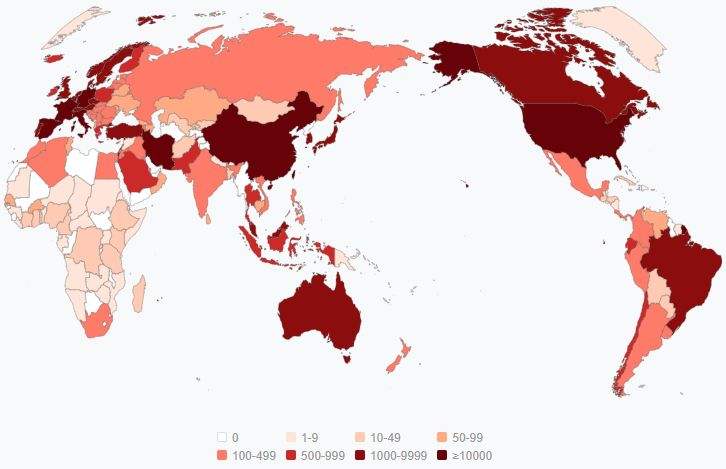 Global Cement has been covering the epidemic since early February 2020 when the virus' effect on the construction industry in China started to become evident. First, an industry event CementTech was postponed, financial analysts started forecasting negative financial consequences for producers and plants started going into coronavirus-related maintenance or suspension cycles. Then at least one plant started to dispose of clinical waste and now China National Building Material Group (CNBM) is considering how to restart operations at scale. Also, this week Hong Kong construction companies reportedly laid off 50,00 builders due to a lack of cement due to the on-going production suspension in China.
The next risk for cement companies comes from a drop in economic activity. The Organisation for Economic Co-operation and Development (OECD) forecasts a global 0.5% year-on-year fall in real gross domestic product (GDP) growth to 2.4%, with China and India suffering the worst declines in GDP growth at around 1%. The global figure is the worst since the -0.1% rate reported by the International Monetary Fund (IMF) in 2009. The OECD blamed the disease control measures in China, as well as the direct disruption to global supply chains, weaker final demand for imported goods and services and regional declines in international tourism and business travel. This forecast is contingent on the epidemic peaking in China in the first quarter of 2020 and new cases of the virus in other countries being sporadic and contained. So far the latter does not seem to have happened and the OECD's 'domino' scenario predicts a GDP reduction of 1.5%. All of this is likely to drag on construction activity and demand for cement and concrete for some time to come.
Moving to cement markets and production, demand is likely to be slowed as countries implement various levels of isolation and quarantine leading to reduced residential demand for buildings directly and as workforces are restricted. Business and infrastructure projects may follow as economies slow and governments refocus spending respectively. COVID-19 is a new pandemic in all but name with major secondary outbreaks in South Korea, Iran and Italy growing fast and cases being reported in many other countries. The bad news though is that individual countries and international bodies have to decide how to balance the economic damage disease control will cause, versus the effects of letting the disease run unchecked. Yet as more information emerges on how to tackle coronavirus, the good news is that most people will experience flu-like symptoms and nothing more. Chinese action shows that it can be controlled through public health measures while a vaccine is being developed.
Until then, frequent handwashing is a 'given' and many people and organizations are running risk calculations on aspects of what they do. It may seem flippant but even basic human interaction such as the handshake needs to be reconsidered for the time being.
Editor: David Perilli